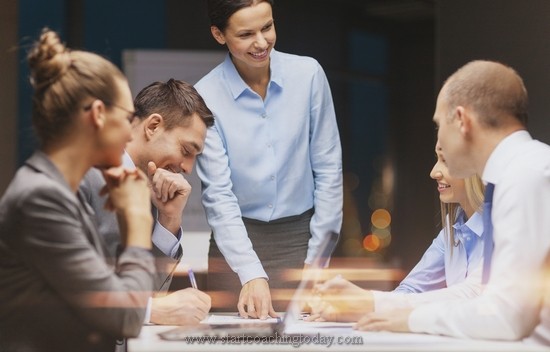 Developed management skills and knowledge distinguish supervisors or executives and make them able to achieve significant results in any activity field. It is important for a leader to efficiently organize an operational process, motivate personnel, set goals according to certain situation specifics, adjust supervision system to a working process, provide informative feedback to employees, inspire and teach subordinates. However, mentioned qualities cannot be acquired at a promotion day – they are achieved through experience and stable personal development.
Management trainings help to develop these leadership qualities with a minimum time investment. During a training, a coach helps participants to estimate their own strengths and weaknesses, develop effective business solutions and try to advance a personal professional level through games and role situations.
Management trainings are always adjusted to participants: a coach carefully studies a given business condition and its difficulties, creates an optimal training program, prepares a number of business cases and exercises.
The Success Coaching trainers are specialized in management training, have solid experience in practical management, sales, service delivery and production in a number of business fields: pharmacy industries, retail sales, wholesale, hospitality, IT, heath&beauty and many others.
Success Coaching invites managers of different levels for management trainings: executive directors, sales managers, HR directors, supervisors, regional managers, branch managers, department heads and administrative workers.